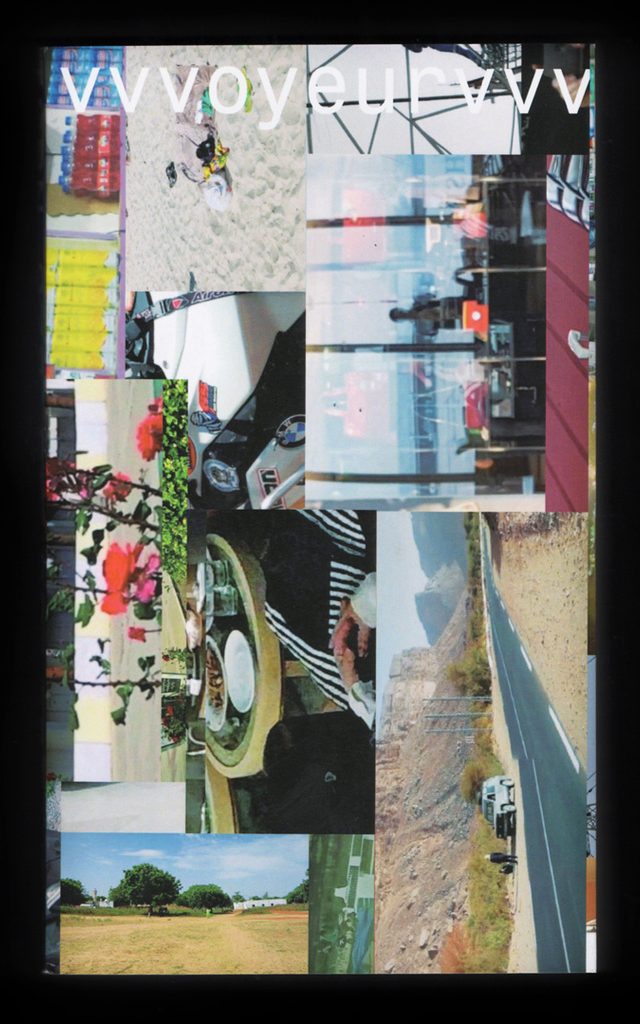 VVVoyeur is a video series of virtual travels  that took place in an alternate version of Google Street View between 2021 and 2022. The VVVoyeur photobook is constructed through a selection of images taken from each of the twenty episodes that make up the project. From these trips we navigate through the controversies surrounding the capture of images for a geolocation service, and especially, how ordinary people, amateurs deal with the possibility of recording their community, their surroundings, their personal landscapes. In VVVoyeur we are transported inside supermarkets, offices, dilapidated schools, to the top of broadcast antennas, to family reunions. We are the witnesses to the captured moments, we are complicit in the theft of these images.
Voleur is someone who steals.
Voyageur is someone who travels.
Voyeur is someone who sees.
VVVoyeur is a travel diary.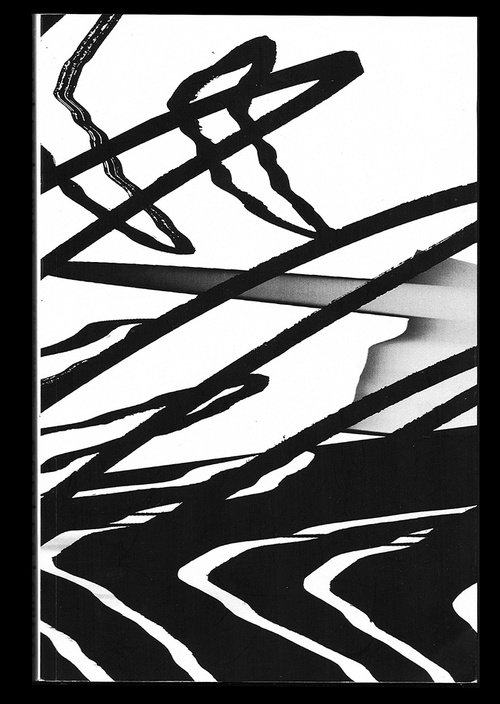 Contretemps is a project developed by visual artist Romeu Silveira during his residency at the Cité internationale des arts, in Paris (FR), between January and March 2020. The book is an inventory of events and images that collide and affect each other within a montage based on the overlapping of temporalities and senses. It is a visual diary produced in the tension of a world that was about to close and change completely because of the pandemic. It is a research that takes as a starting point the possibilities of translation of the word "contretemps", both in French and Portuguese, to generate an experimental process that reveals itself in series of collages, photographic series, objects, sound installations, video performances, artist books and interventions in printed media. Contretemps is a printed open studio, it is the record of a moment and of a process, it is the extension of a space and of an experience inside another space: that of a publication.

The book Contretemps can also be found in the collection of the photography book library of the Moreira Salles Institute in São Paulo and in the collection of the Roméo Martinez library of the Maison Européene de la photographie in Paris.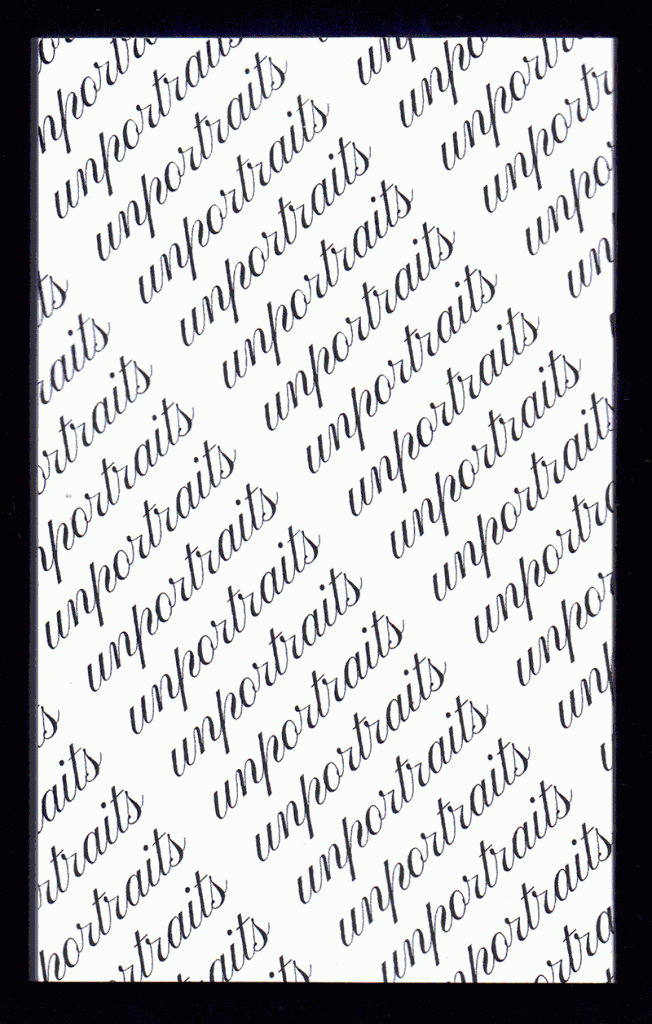 Unportraits is an collection of anonymous portraits captured by Google Street View's cold and impersonal camera. The series is dedicated to non-portraits of Brazilians. The images are presented here in a saturated manner, a counterpoint to the coldness of the images found on the platform. Most of the images circulating today are produced by computer programs for other computer programs, which organize and distribute these files in a variety of ways. We are surrounded by facial recognition tools, we are immersed within a new digital order based on the face, in which our profiles only achieve greater engagement when we exploit, when we monetize that which makes us unique: the face.